Part 1 – by Eddie Li:
On July 9th, 2017, we brought burn victim Liu Shiwei kite flying at Pope John Paul park and to a visit on Castle Island and along the beach.
We first met Shiwei when we picked him up from his home in Boston. We didn't really know each other, so until we got to the park we were "independent." We arrived at the park, and there we began assembling two kites. One of them made it up thanks to Shiwei's father, but the other one wouldn't fly no matter how hard we tried. But this sad moment was forgotten when we got our hands on MORE kits, small paper kites on a line that flapped in the wind. During the flying, there was an accident involving a collision between two small kites and the large one that stayed up. Despite this, Shiwei was unaffected and continued with kite flying while "directing" us with the duck whistle he got from Duck Tours.
We began to bond when we tried to assemble a large spaceship-shaped kite, although it was missing a few pieces. It eventually could fly, but too late, as us kids lost interest and began fooling around, which involved hat stealing and constantly changing possession over a golf ball. By that time, it was almost noon and everyone was hungry.
For lunch, we went to Wendy's, and Shiwei rode in our car. By that time, we were close friends and we no longer minded his unique appearance. In fact, he even pretended that he was cooking and accidentally chopped his fingers off. Shiwei has more fun with his whistle as he pretended that a duck was in the car.
At Wendy's, Shiwei only wanted water as a drink and fries with ketchup, and eventually trying some chili. He always tried to feed me fries, which was pretty hilarious. There was an extra cup of lemonade which supposedly tasted bad, and Shiwei said tasted like "numbing medicine." After lunch, we drove to Castle Island to spend the remainder of our time together.
Although we didn't visit the castle itself, we toured the island and had a nice view of many other islands, including Thompson Island. We took a few pictures and had some fun involving more hat-stealing. After, we went to a nearby playground, and Shiwei went on the swings. A few kids seemed frightened by his appearance, but that didn't bother him.
We had some time left, so we went to a nearby beachside and skipped rocks. The highest amount of skips we could get was two, and we had a lot of fun there. It was sad at the end when we had to say goodbye.
Overall, I think Shiwei had an amazing time and so did we. I learned to not judge by appearances, because under Shiwei's many scars was a playful, energetic boy who is even mischievous sometimes.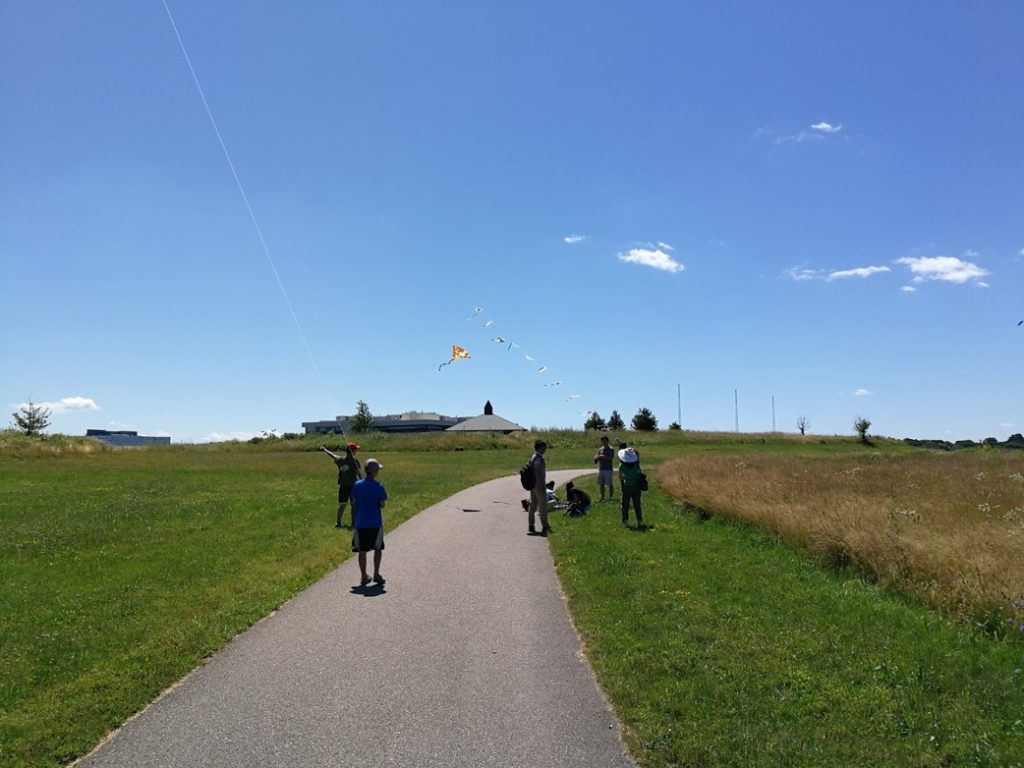 Kite flying at the Pope John Paul Park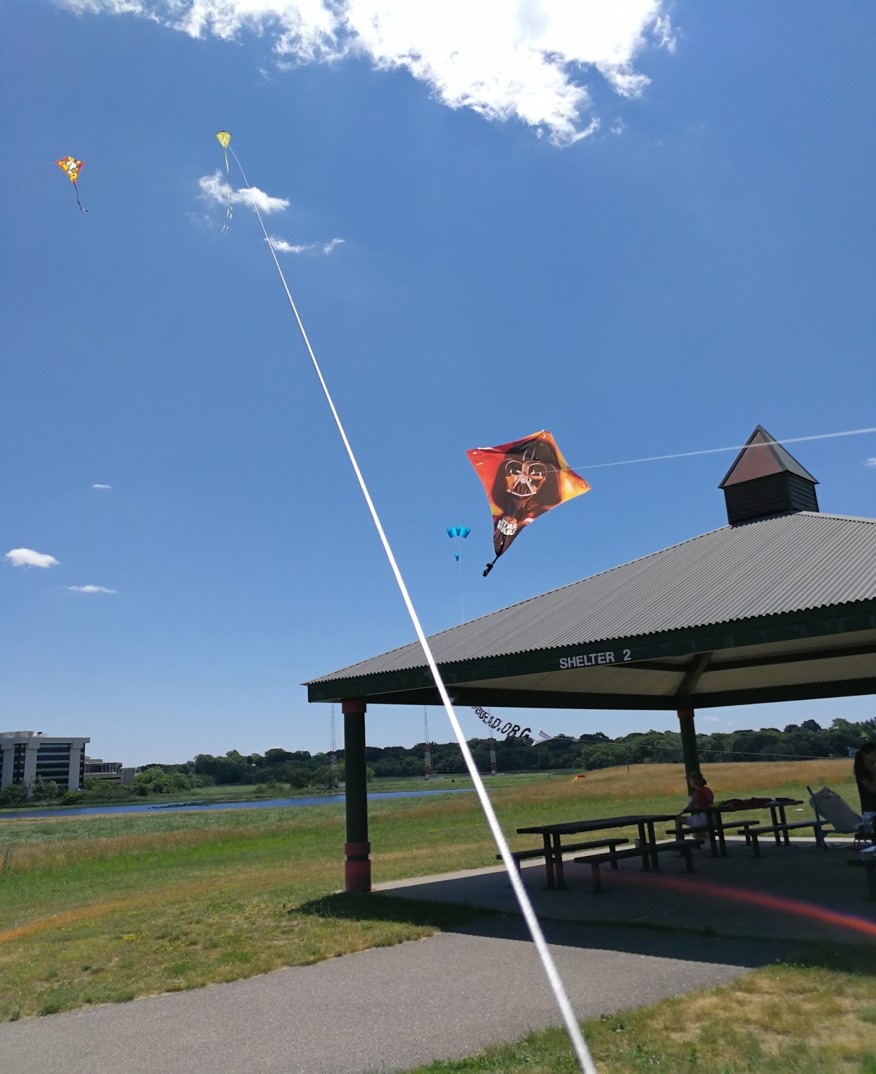 Many different kites!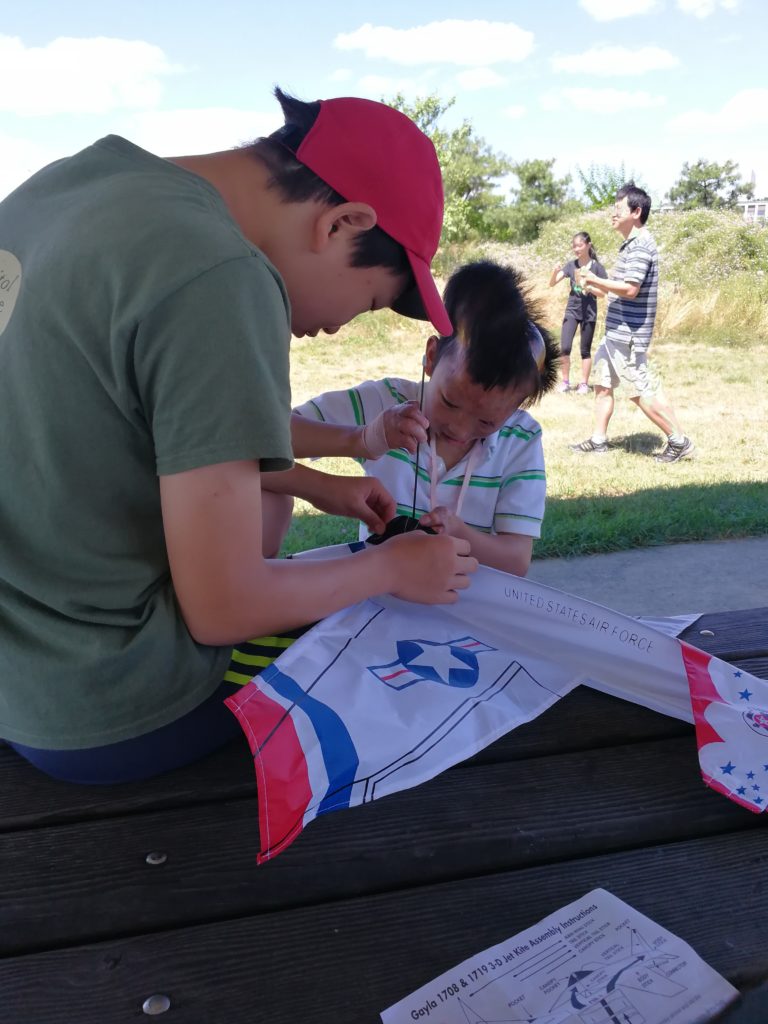 Making Kites Together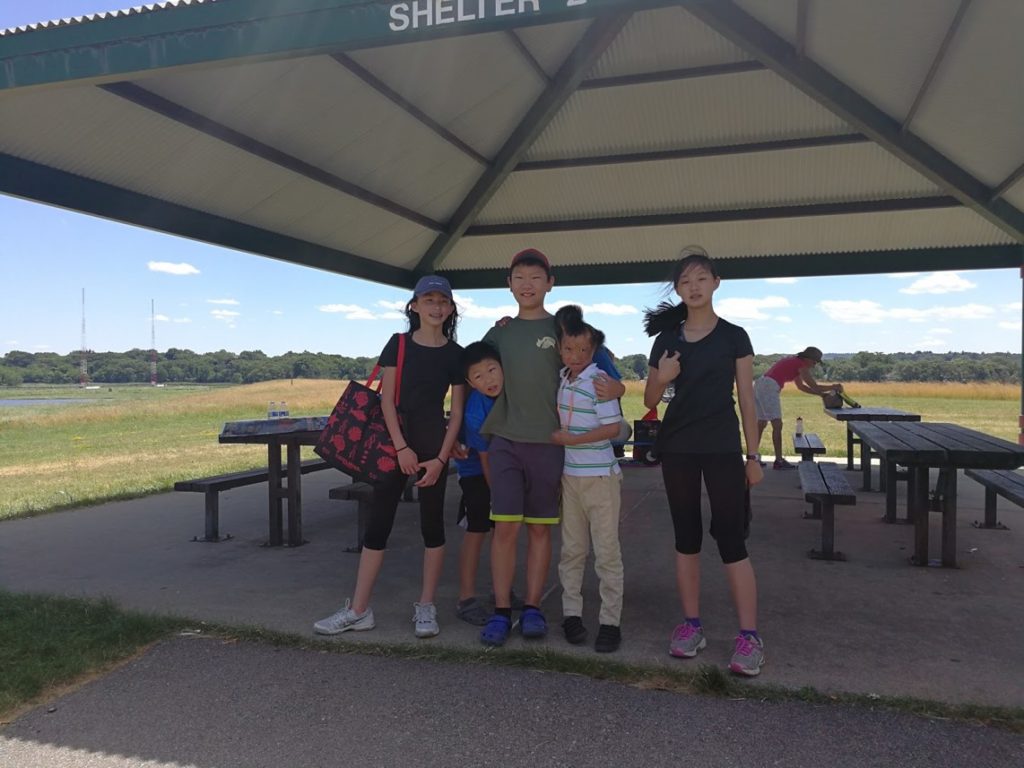 Final picture before departing the park
Part 2 by Eric Li:
    When we first went to pick Shi Wei Liu up. He was bouncing in the seats and apparently recognized some streets because of the earlier visits to other places in Boston.
After we arrived at the Pope John Paul ll Park, Shi Wei Liu spent the first few minutes assembling a few of the simplest kites and went to test them out.
He might've gotten too carried away with that kite he had. Shi Wei Liu had to monitor it at first to keep it in the air. Then he would give it to one of us to hold and start to fly a different one. After a while we switched fields and brought a bunch of chinese stream kites with us.
We had about 3 surviving kites in the end, holding onto every bit of wind to keep themselves up. But eventually we just threw them over to the parents and stole each other's hats and fought for the really bouncy golf ball.
In the end the parents told us we were going to Wendy's to eat a little bit. But Shi Wei Liu was more addicted to the crossy road game on Eddie's phone. And we found out Shi Wei Liu doesn't eat hamburgers. But he thoroughly enjoyed their unique chili soup.
Next we rode to Castle Island near a castle, (hence the name), and a beach. We walked all the way up to the side of the castle. Even though people craned their necks to have a quick look at Shi Wei Liu it didn't bother him. But I guess I ate too much because I started to experience diabetes and death. Totally.
After being annoyed to the point that I almost started screaming by Shi Wei Liu's duck mouthpiece he got from the Boston Duck Tours, we went nearby a beach to skip rocks and amuse ourselves with small ocean snails clinging onto rocks. At least Shi Wei Liu did.
At last we said goodbye and were on our way. I really did enjoy that day with him and I'm hoping I can have another.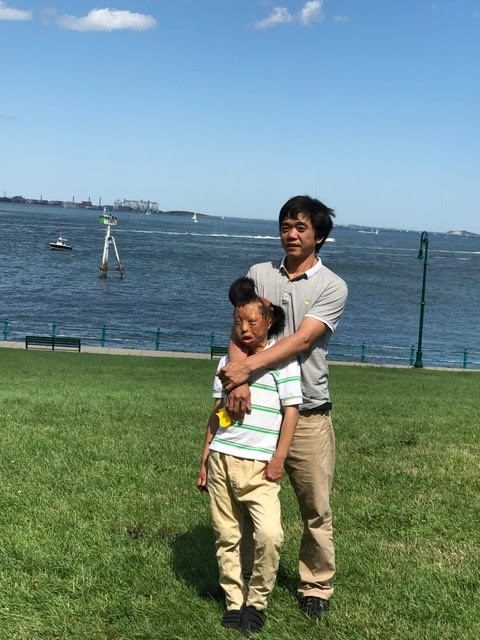 A nice view from the island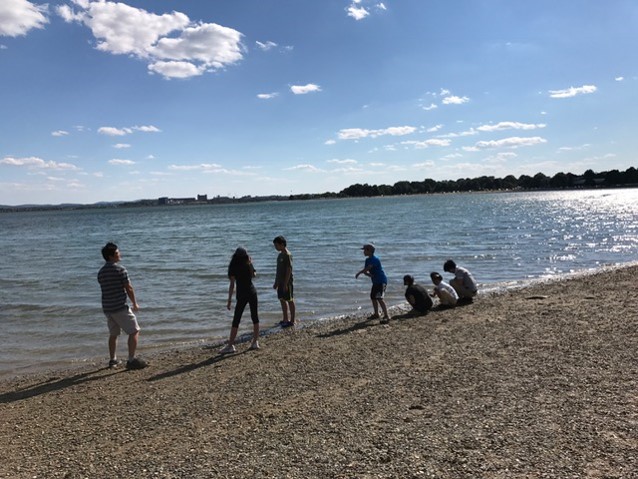 Skipping rocks at the beach!