by Nancy Feng
Shi Wei is a 10 year old boy living in Boston with his father. In no less than two days after our trip, he would be receiving another surgery. We believed that the Nature Reserve would be a great source of education and also a change from the urban environment he was generally familiar with. Last year, he and his father took to the science museum.
On Saturday a combination of five children and five adults boarded minivans to go to Massachusetts Blue Hills Nature Reserve. When we arrived, Shi Wei and his father happily greeted us. We started out with introductions, and then headed towards the museum and outdoor exhibits.  In the museum he learned about the regional wildlife, which included snakes and birds of prey and other predators, which you can't normally spot in Urban Boston so this was a chance to get Shi Wei to get a glimpse of the nature. He learned today about what type of animals the reserve welcomed, (injured ones that couldn't be released back into the wild,) and other facts about them here as well. He learned about animals such as deer, turtles, otters, hawks, and snakes. He seemed to enjoy the exhibits provided by the museum, and specifically took interest to the fox outdoors in its habitat. After this, we took off for a trail up the Blue Hill. Along the way we shared laughs and small talk, the entirety of the group learning about his background and life, along the way climbing past rocks boulders. He seemed very enthusiastic and energetic about the situation, pointing out things he noticed along the way while we taught him several basic english phrases relating to nature. After the museum we headed to a nearby lake for lunch. It was all very lovely: The kids went onto the playground equipment nearby to express their childhood. I recall Shi Wei happily swinging bar to bar and up the slide, ducking and hiding around the equipment. Later, everyone went to the shore for a nice afternoon of building sandcastles and moats. Shi Wei looked ecstatic to be near the beach, and we all inevitably got wet from the water nearby. Everyone pitched in to build sandcastles and bridges and moats, with a little effort, which Shi Wei built fantastically.
Overall, it was a successful day full of learning opportunities, and as a result he did very well and seemed happy to be here with his new friends. Thanks to the Sharon Youth Fund by providing what we needed for this adventure to happen!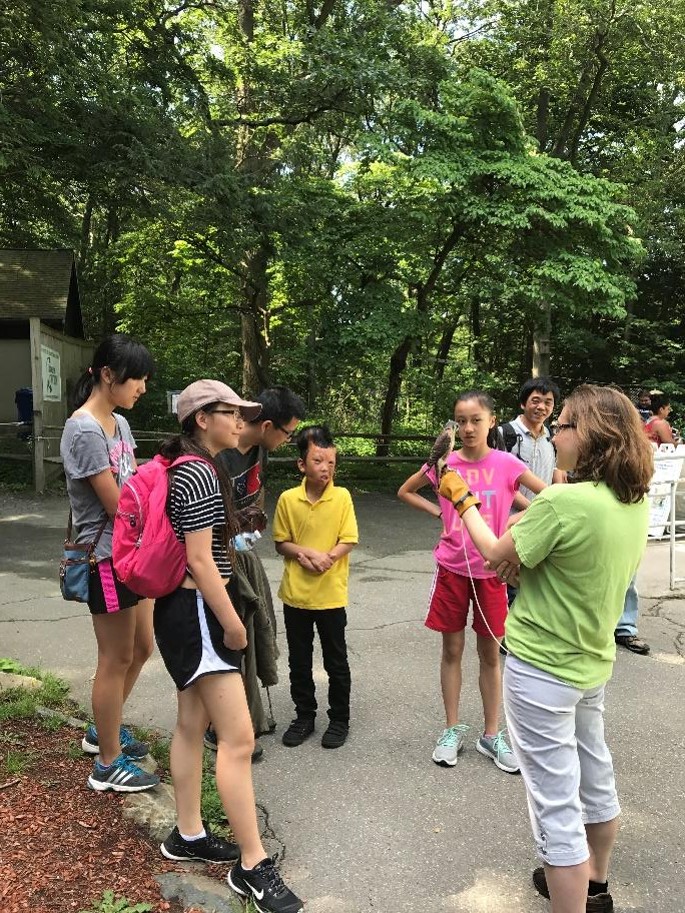 The group gathering to observe and learn about the displayed hawk.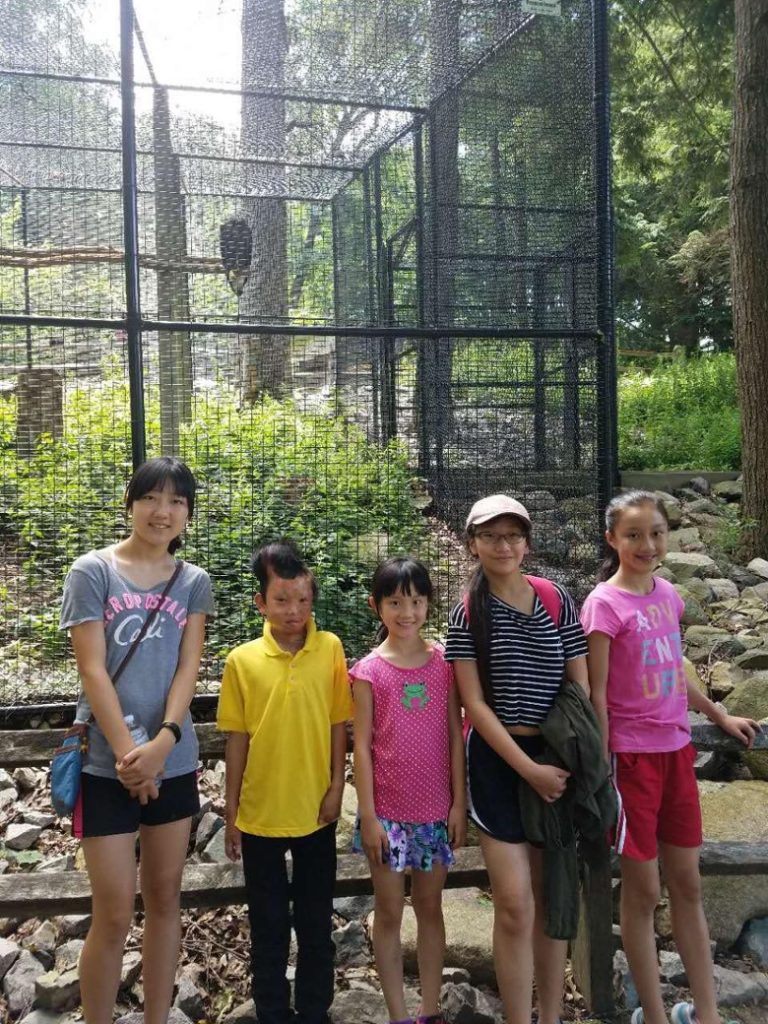 Posing with an incredibly aloof bald eagle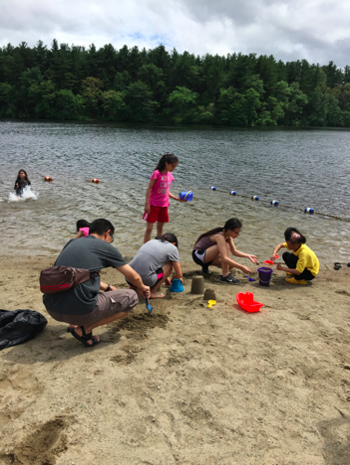 Having fun with sandcastles!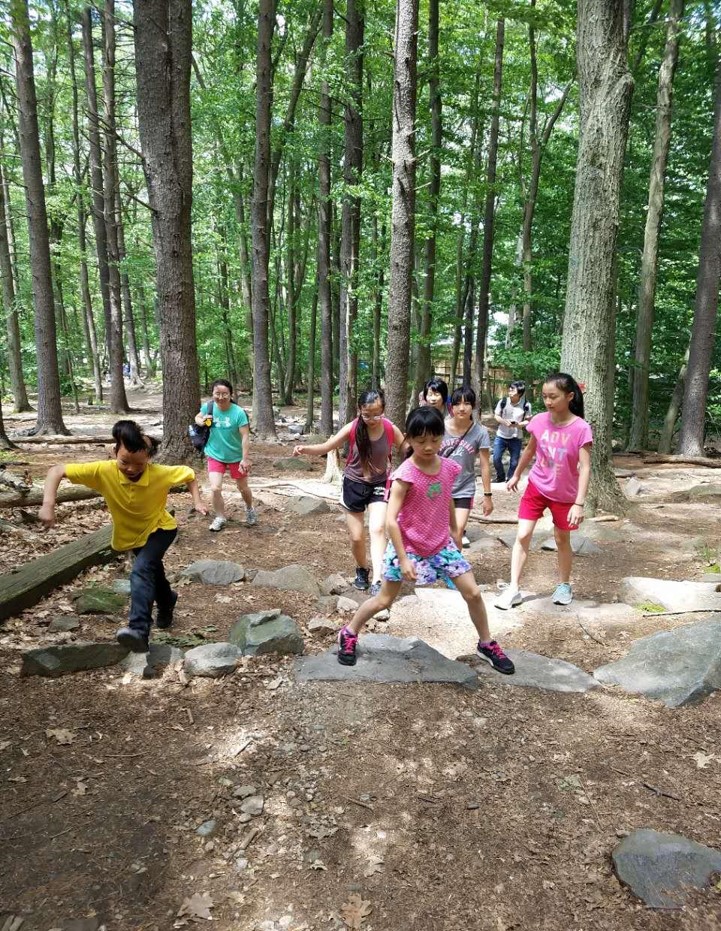 The group having fun hopping from rock to rock!